by firestorm_v1 on Aug.26, 2011, under Hardware, Networking, Product Reviews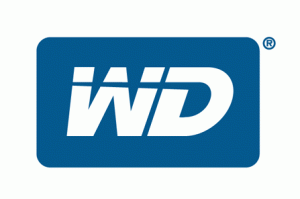 In this post, I will review a recently acquired WD TV Live Plus purchased from Microcenter for around $100.  The quest was to find a media player solution that could read media from network shares and play them with minimal fuss.  Since this is going to be attached to the primary TV, it has to be "Girlfriend Approved" and easy to use.  I believe that the WD TV Live Plus fits this requirement adequately however the installation of the device could be easier.  Once done, the device is wonderful.  Read the full review after the break.
Foreword
One of the things that I've been keeping a close eye on is the development of the media center computer.  A non-PC PC that is used to play local network content and can provide other services through the TV and still maintain the ease of use of a standard DVD player.  I had previously experimented with XBMC and was pleased with it's overall hardware support and the features it supported "out of the box" however the UI was a bit kludgy and having to predefine all media sources and items before it would show up.  It also didn't help much that the only device that I had that would work properly was an old Averatec laptop which did work very well, even with the embedded Intel graphics.
I skipped the newer iterations of XBMC partially due to lack of time and due to the fact that I was still not looking forward to using the Averatec laptop as it required a mouse and I didn't have the money to pony up for Windows Media remote (which would have been supported).  Time grew on and by then my needs for additional storage had exceeded a single drive.  I built a Windows based NAS server using a 3ware card donated by a friend and buit a 2Tb storage array.  Soon after that, I got to the point where looking at a media player began to become feasible again as now I had plenty of storage and lots of plans.  I ultimately wanted to rip and encode my DVDs so that I could play them without needing to swap disks endlessly.
I was already accustomed to using Netflix on the Xbox360, however I wanted the same convenience of couch-surfing with all my local media.  A bonus through work found me with extra cash to finally take a look at a media player.  My requirements were simple.
It must support a variety of media in a variety of formats and codecs.
It must have a remote and be easily operated.
It must have a variety of outputs including HDMI and Component.
It must be able to read SMB shares easily and remember credentials.
It must be inexpensive.
The box, UI and remote have to not look fugly.
Research, research, research
I started looking around at a lot of the common media players that are out there.  The Apple TV was too "hipster" and I really didn't feel like dealing with iTunes after the fiasco that was my iPod.  The price was right and the Apple TV did have the right connectors, but dependence on the iTunes application really made it a deal killer.
Boxee was an attractive option and had high ratings however when I saw the final product and it's cubelike design, it was an instant turnoff. While the hardware was more than adequate, the box itself looked rather ugly. When I did some additional research, the price point (at almost $250 at initial research, now $199) it was still out of my price range. While Boxee did have the free software option like XBMC, I had no "decent" hardware on it to make it not suck. so unfortunately this option was nixed.
There were some other media devices that I had found however they were really proprietary and for various reasons, they don't even merit mention.  That said, I reluctantly asked around work and several coworkers offered suggestions, most of which were either Apple TV, XBMC, Boxee.  A couple of guys mentioned the WDTV Live Plus so I started doing research.
The WD TV Live Plus appeared to support all of my requirements although several forum posts came up about difficulty with networking.  At $100 a unit, this appeared to be a viable option so I decided to gamble.
Hardware
Without further ado, let's take a look at what we're up against.
This is the outside of the box.  Inside the box, you get a remote, two AAA batteries, the WDTV Live Plus, a 1/4in to AV (Video, L and R Audio) cable, a 1/4in to Component (Y,Pb,Pr) cable and power supply adapter.
To put a size comparison on things, this thing is SMALL.  It's about the size of a large pocket switch roughly 4inches deep, five inches wide and about an inch tall. The remote control is about three inches long  and an inch wide and roughly a half-inch deep. Although it is small, it does fit in either hand comfortably thanks in part to a finger wide notch cut into the bottom of the remote.
The rear of the WDTV contains several ports as shown above.  The ports from left to right are Power, USB, HDMI, Optical Audio TOSLINK, Ethernet, Component, Composite+Audio.
The Top of the WDTV features an additional USB port and the always good-to-have reset pinhole.  In the event of a device failure, you can use the pinhole to factory reset the device and to perform software updates.
Here is a picture of my WDTV installed and running.  To put it in persepective, that is a Netgear 8 port switch it is sitting on top of and the salt rock to the right is about the size of a 2 liter bottle of soda.
Other things worth mentioning:
The two USB ports can support a variety of USB Mass Storage devices including cameras, USB Hard drives, Thumb drives and Media Card readers.  It can also support a limited range of wireless adapters, USB keyboards and other options. Although Wireless options are available, my network does not run Wireless N and as stated in the link, Wireless G may be too slow for streaming.  I did not get the ability to test Wireless connectivity as my network is primarily wired 10/100 network.
There is no HDMI cable included with this kit so you will need to buy one if you intend to use HDMI.
Software
As mentioned earlier, I required that the device be easy to use and able to pick up SMB shares While the UI appeared to be quite usable, there were difficulties in getting the network shares to show up.  Several posts to the WD Customer Support forum complained about this very same issue however I was able to overcome the issue once I found out what the root issue was. If you want a further review of the software, skip this section.
Not all SMB networks are the same
As stated on the box, this device should be able to read content from SMB (MS Network) shares and play it however there was a significant issue with the implementation of the SMB protocol in the WD TV Live Plus.  My network is largely Windows clients seeing as how my NAS is a Windows XP computer with a storage array and that most of my computers are Windows XP based (except for my core networking equipment and my laptop which uses Ubuntu.)  This ended up causing more hell than I was expecting and I'll explain.
Oh master, where art thou?
In a Windows network where there is no domain controller, Windows computers will get into an election process to attempt to establish a browse master.  This browse master is a Windows computer that maintains a list of active computers on the network.  This behavior is part of NetBIOS and SMB sharing and allows the computers to "discover" each other.  Once the browse master is established, additional computers will communicate with the master to "register" themselves, and once registered can discover each other's network shares.  This share list is populated each time someone tries to browse the network.
I'm talking, but no one's listening!
The WDTV on boot, will perform a broadcast to the network on UDP port 137 (NetBIOS Name service) which is according to the NetBIOS protocol.  It waits for a browse master to return the broadcast so it can then download the browse list. The issue is that Microsoft has altered the way NetBIOS works and in doing so, has altered the way NetBIOS operates.  One of the alterations is that Windows computers (whether browse master or not) is that the computers will no longer respond to broadcasts to port 137.  The result is that the WDTV will never receive the response it's looking for and it's server list will never get updated.
You are my slave now!
The workaround is to install NetBIOS (part of the SAMBA package) on a Linux box and set "local master = yes" in samba.conf.  This will also give you the added benefit of sped up network browsing on your computers and the installation of NetBIOS is very simple, requiring only one modification to a configuration file and a service restart.  In my testing of the WDTV,  I was unable to get the WDTV to show any network shares prior to the installation of the NetBIOS service.  Once I installed the NetBIOS service, it was a matter of seconds that the network shares listed out all of the active computers on the network.
Carrying on….
Testing the UI under component, composite and HDMI cables showed little difference in the display resolution aside from the appreciable differences in the three connection technologues themselves. In each test, the UI was sharp and clear with menu options easily highlighted. The UI is a dark-blue theme and reminds me a lot of the Playstation 3 interface.
In the above image, I have highlighted the server "Zeus" from Videos -> Network shares.   The icons scroll vertically to allow you to select options, while horizontal movement allows you to proceed or go back via the four way D-pad on the remote.  Hitting "OK" is only required on media titles, menu options (like Configuration Settings) and various sub-menus as needed.
The Media List view shows up once a server has been selected and allows you to drill down to find the content you want.  On the "Zeus" server, I have several shares dedicated to each type of media that the WDTV supports.  This is the list of the "Movies" fileshare.  Photos and Music are other fileshares available.  In this view, you can simply highlight a movie and without further action, it will start playing in the preview window on the right.  If you want to play it fullscreen, just select the preview window and hit OK.  The display will then go full size without missing a beat.
All in all, the UI is simple to use, easy to navigate and offers a lot of functionality without cluttering up the display.
It also has apps
I hesitate to mention this as I didn't purchase the WDTV for applications, but it does bear mentioning.  This device supports games and apps including Youtube, Facebook and Netflix support. While I did briefly try out the Netflix and Youtube options and they appeared to work as expected, I did not try the Facebook app and felt that the inclusion of Facebook on a media client to be in excess.  I can't contemplate using my media client to check my Facebook as I have phones, laptops and full-size computers for that.
Final Verdict
To summarize the total experience of the WD TV Live Plus, let's break down the experience into the Good and the Bad. It may be cliche to do it, but it works well.
The Good
Small Form Factor
Includes remote, component and composite cables and battery
Supports HDMI, DVI (via HDMI to DVI cable), Composite and Component connections.
Includes TOSLINK optical audio out for connectivity to a surround sound system.
Plays a wide variety of video formats: AVI(Xvid, AVC, MPEG 1,2 and 4, WMV9, VC-1, MPEG/MPG, VOB (DVD), MKV, TS/TP/M2T, MP4/MOV, M2TS and WMV9.  I have not tested DivX format as I don't have any DivX formatted media.
Plays a wide variety of audio formats: MP3, WAV, PCM, LPCM, WMA, AAC, FLAC, MKA, AIF/AIFF, OGG, Dolby Digital.
Picture is clear regardless of connector type
Menu navigation is easy and intuitive without clutter.
The Bad
No HDMI cable included in kit.
Networking requires NetBIOS browse master and setup can be daunting for non-Linux networks or unexperienced users.
Will not play DRM protected content.
No Web-based interface or control application.
My Thoughts
The WDTV Live Plus is a great addition to the network and will work very well for playing media. After getting the network issue resolved, this device has flawlessly performed without issue for the last week.  I have started a project to rip all my DVDs to the NAS so I can watch all my movies and TV shows without having to touch a single DVD disc.  This product gets a firm thumbs up from me.
My Girlfriend's Thoughts
Of course, being a geek means I have a high tolerance for making stuff work, but since I live with my girlfriend, it doesn't get a thumbs up if she can't use it.  In this particular case, she liked the menu configuration and ease of navigation.  She was able to look at video content with very little prompting from me unlike the initial case of the failed XBMC attempt. The WDTV Live "just worked" and she was very pleased with it.  She says it's definitely Girlfriend Approved and she can't wait until I get the DVDs ripped.
In the next month or so, I will provide a follow up on how to establish a NetBIOS browse master, rip and encode DVDs and how to set up fileshares in Windows to allow you to use your WDTV effectively.  Minus the initial configuration issue, this device is cheap on cost without being cheap on features. It is a well designed product that will help integrate computer media into your existing entertainment system without significantly impacting your wallet or your sanity.
Verdict:  Buy!
Cost: around $100, sometimes on sale for around $70-80
Availability: Most Online Retailers, and some brick-and-mortar stores like Best buy, Fry's, etc..
Have fun!
FIRESTORM_v1
:media center, network, Reviews, Small Form Factor