Archive for January, 2014
by firestorm_v1 on Jan.24, 2014, under Embedded devices, Hardware, Networking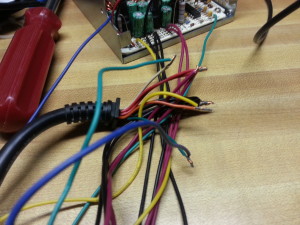 Buying networking equipment off of Ebay can be one of the most rewarding and frustrating challenges you may ever face. Of course, being able to identify and fix issues with newly purchased hardware may mean the difference between having purchased a $500 firewall for $11 and some parts versus buying another piece of crap for $11 that will live out its life in the back of the parts closet.   In this article, I'll cover how to replace the power supply to a Cisco PIX 506E firewall with a standard computer power supply.
Comments Off

on Giving a PIX firewall a new lease on life
:Cisco, How-To's, Mods, network, router
more...