Archive for July, 2010
by firestorm_v1 on Jul.21, 2010, under Embedded devices, Hardware, How-To's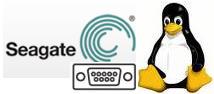 Ok, so not long after I published the article on  the hardware teardown of the Seagate Dockstar, I couldn't help myself  so I started working on things to do with this device.  I did a lot of research in regards to the capabilities of the Dockstar, including being able to push a customized Linux OS on the device.  Once I saw the article at Hackaday that covers exactly how to replace the OS, I knew I had to do it for myself.  There are two ways to perform this upgrade however in order to capture syslog output and to be able to get to the bootloader, a serial port is required.  Just about all of the sites will describe the pins needed to make the connection, however none of them detail how to do it very clearly and none of them address the issue of aesthetics.  Read on for my method of adding a serial port to the Dockstar without affecting the look of the device.
43 Comments
:Dockstar, Hardware, How-To's, Linux, Mods, seagate
more...
by firestorm_v1 on Jul.14, 2010, under Embedded devices, Hardware Pr0n, Linux

I was given a very interesting product by a friend of mine that happened to catch a good deal on woot.com a few days ago.  Apparently Seagate has made a network fileserver device for their Freeagent Go line of portable USB drives called the Freeagent DockStar. (I can only think that this is a play on Battlestar Galactica's Baystar – a cylon "aircraft-carrier" of sorts.)  When I went to look for pictures online of the hardware, I was dismayed to find nothing about the inside of the little thing.  So here they are in all their exposed glory, the innards of the Seagate Dockstar.
13 Comments
:Dockstar, Hardware, Hardware Pr0n, Linux, seagate, storage, usb
more...