Tag: Cisco
by firestorm_v1 on Jul.16, 2015, under Embedded devices, Hardware, How-To's, Linux, Networking
Everyone knows that I love a bargain. That love for bargains is intensified any time networking gear is involved.  Imagine my excitement when I found a bunch of the above pictured Cisco access points on Ebay for around $8 a pop because the lid won't stay on.  Unfortunately, my excitement was tempered a bit when I found out that these were designed to work with a controller and weren't stand alone units.  Undeterred by this disappointment, I researched and found a way to get these things to operate on their own as standalone units and freed them from the hive mind!  In this article, we will cover converting the Cisco AIR-AP1131AG-A-K9 from "Lightweight"(controller-based) to "Autonomous"(standalone) and will even cover how to put them back in "Lightweight" mode if you want later on.
Comments Off

on Cisco WiFi – Disconnect from the hive mind
:Cisco, network, TFTP
more...
by firestorm_v1 on Jan.24, 2014, under Embedded devices, Hardware, Networking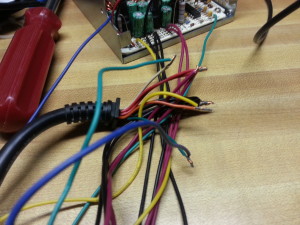 Buying networking equipment off of Ebay can be one of the most rewarding and frustrating challenges you may ever face. Of course, being able to identify and fix issues with newly purchased hardware may mean the difference between having purchased a $500 firewall for $11 and some parts versus buying another piece of crap for $11 that will live out its life in the back of the parts closet.   In this article, I'll cover how to replace the power supply to a Cisco PIX 506E firewall with a standard computer power supply.
Comments Off

on Giving a PIX firewall a new lease on life
:Cisco, How-To's, Mods, network, router
more...